Gills passion for all plants, herbs and nature can be traced back to her great grandmother, a travelling herbalist who back in the 1800's would have been referred to as a 'white witch' though nowadays a 'green witch' would be more suited.
As a trained Aromatherapist, Gill discovered the power of essential oils and the therapeutic benefits of Carrier (vegetable) oils in their own right.  Gill enjoys research and development,  attending many training courses to enhance her skills set.
Suffering from extremely sensitive skin, Gill took a very personal interest in skin care.  Her desire is to create formulations from natural, plant-based ingredients, using the highest quality cold pressed vegetable oils, organic herbs and 100% pure essential oils.
Each ingredient has a specific job to do, inspired by nature and the beauty of the planet.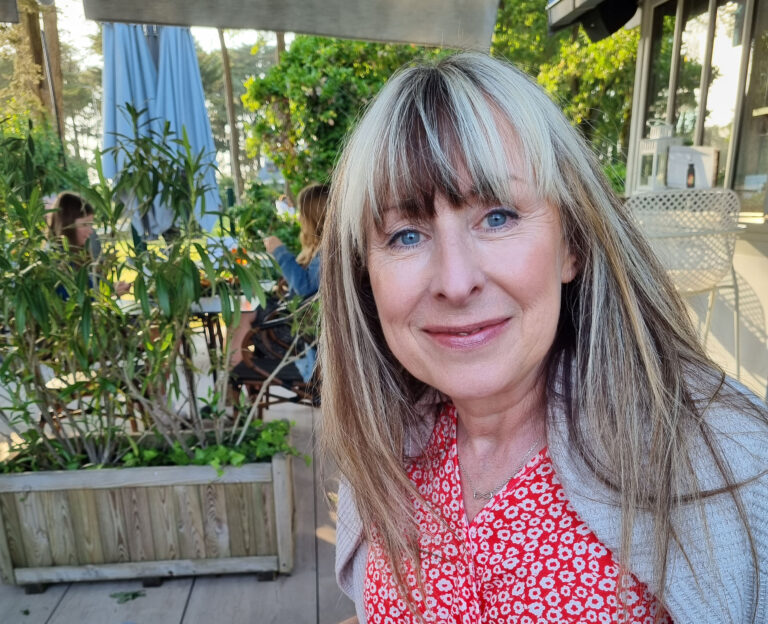 Ensuring sustainability was at the core of the business, in 2005 Elixirs of Life was born providing ethical, affordable natural skin care products, better for the environment and people alike.
"Each and every one of our products we formulate and manufacture ourselves, no outsourcing in Elixir Land, ensuring we have complete control of the whole process beginning to end.
We are hands on involved every step of the process from sourcing our ethical high quality ingredients, how they are stored, the product development to the package you receive through your door, ensuring quality is of the most exceptional standard.
Husband and wife team David and Gill work together to promote health, well being and self care.
In 2020 they obtained Vegan Certification from The Vegan Society.
Every product is still lovingly made by hand, created in small batches to obtain optimum freshness.
As an authentic business each and every customer is valued and appreciated.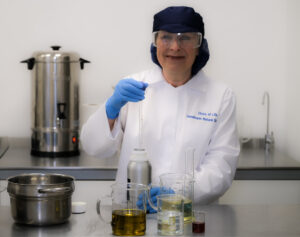 Gill - Elixirs of Life Founder
Sourcing ingenious, effective ingredients and creating multi-award winning formulas to whipping up a batch of skin food is Gills passion. She works studiously, putting her heart and soul into perfecting her formulations, using beautiful exotic butters, skin loving vegetable oils, herbal infusions and decoctions not to mention the addition of the wonderful world of pure aromatherapy essential oils, to enhance health and well being.
Elixir Land really does smell heavenly!
David loves photography, wildlife and nature.
You will find him selling fragrant, skin-loving pots of natural purity at Farmers Markets throughout the County, the floral scents of Lavender, Chamomile and Marigold waft among the earthy notes of puddings and pies.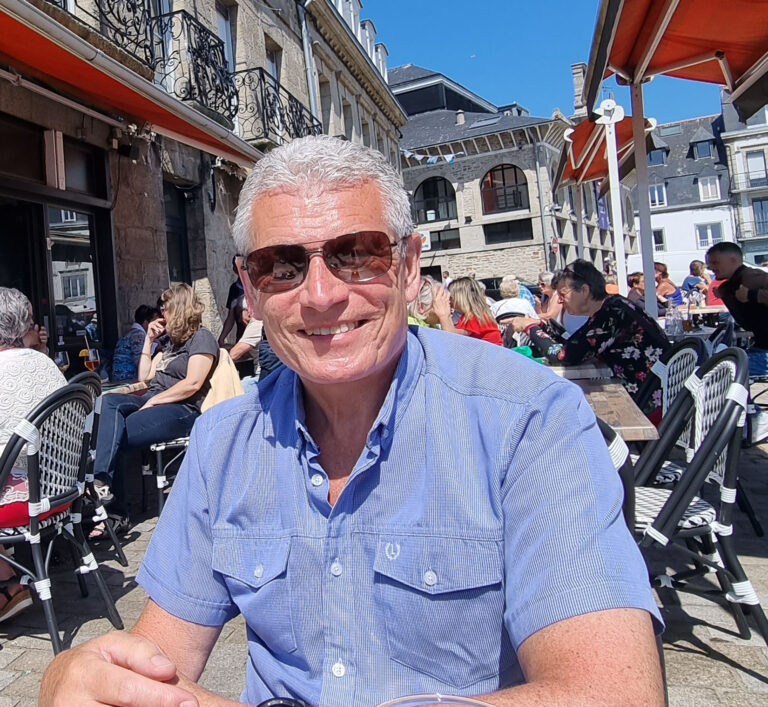 from Lab to your doorstep